Within Gibraltar, glass, cans, paper, plastic, oil, batteries and small waste electrical and electronic items (WEEE) are picked up from strategically placed recycling bins around Gibraltar. All these recyclate streams are then collected separately and sent to certified recycling plants in neighboring countries. At each recycling plant, the recyclate delivered is reprocessed into new materials bound for manufacturing.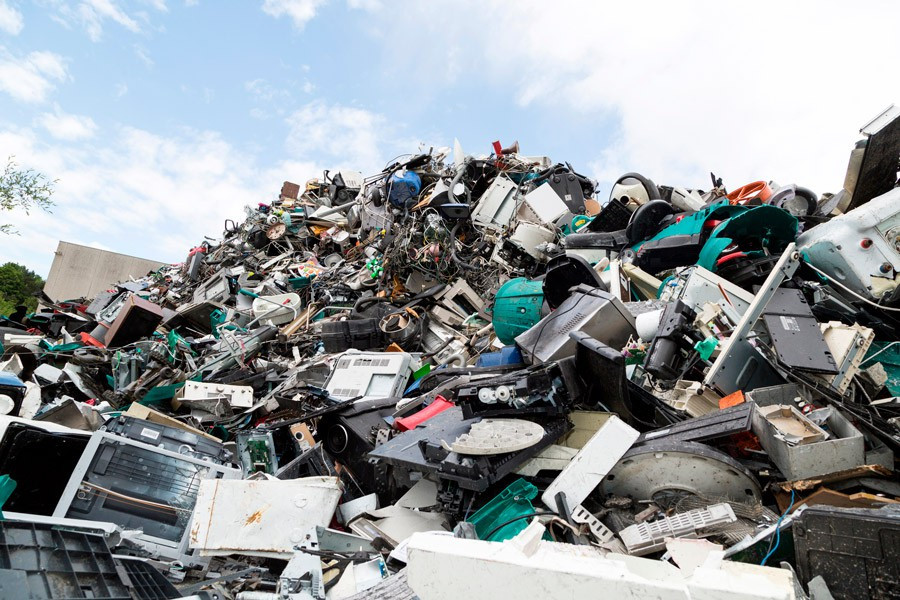 Waste Electrical and Electronic Equipment (WEEE)
No electrical or electronic equipment of any kind should be disposed of in normal refuse cubicles or street bins. WEEE is toxic for the environment, due to the components included in its make-up, therefore it should always be recycled. Whilst pink recycling bins have been strategically placed around Gibraltar to facilitate the disposal of small WEEE by the general public, our local Civic Amenities Site caters for the disposal of all types of WEEE as well as other types of domestic waste. For a detailed list of WEEE items, please click here.
Take Back Obligation
You might not be aware but local WEEE regulations requires all businesses selling electrical and electronic equipment to provide a free take-back service to enable purchasers to return unusable or unwanted electrical and electronic equipment. This service should be provided whenever you make a "like for like" purchase of new equipment. This means, for example, that when you purchase a DVD player you could return a record player. Businesses must accept the old item even if it is a different type or brand to those sold by them and even if the product was purchased elsewhere. The business is then responsible for ensuring the item is recycled.
Consumers have the right to dispose of their old product free of charge when going to a shop to buy a new "like for like" product. The consumer can also arrange for the collection of an old WEEE item from their premises or home, if the business is delivering a similar newly purchased EEE item. An example of this would include the removal of an old washing machine when the new one purchased is being delivered.
Geoportal Recycling Points
Please zoom in to view the Recycling Points correctly.